Conspiracy
The bread and butter.
Conspiracy
Last Post Info
Sharing is caring, and I think we could all use a hand unpacking this.
Topics: 158

|

Posts: 921
Share recent news and discuss current events with other members.
Topics: 34

|

Posts: 127
What the hell is going on out there?
Topics: 9

|

Posts: 46
Share examples of mass media deception, and narrative control. We see what they're trying to do.
Topics: 8

|

Posts: 27
Examples of predictive programming, hidden imagery, & telling us what they're going to do before they do it.
Topics: 8

|

Posts: 44
When it's too big, to important, or too epic for the other threads.
Topics: 8

|

Posts: 15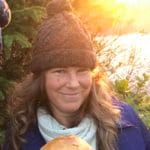 A place for red herrings, disinformation, bridges too far, and things that you *don't* believe
Topics: 6

|

Posts: 68