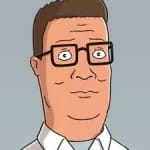 Joined: April 14, 2022 2:57 AM
Last seen: December 28, 2022 4:48 PM
30something liberal arts major with a cynical sense of humor.  Looking to connect with other independent researchers.  Reaearch based in Missouri/Illinois and Arkansas areas.  Family background includes occult/liberal politicians.  Need some damn answers.  If I can help you figure something out or you can help me, please do not hesitate to message me.