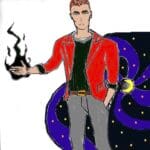 Joined: October 15, 2023 2:02 PM
Last seen: October 20, 2023 4:33 PM
I am married, with 5 kids. My wife is Christian which on the surface I've been mostly okay with even though I don't personally believe in it. Most of her values align with mine so I don't want to stir the pot too much. But I do want to teach my kids about conspiracy stuff and get them critically thinking. The last thing I need is for them to be brainwashed in either direction.