Locate the Podcasts app that comes with Apple products.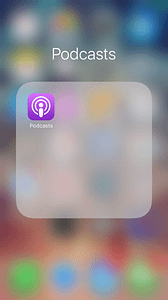 Click on the '+' icon on the top left corner. (If you're not running the latest update, your screen might show 'edit' on the top right instead.)
Click on "add podcast" when the menu pops up.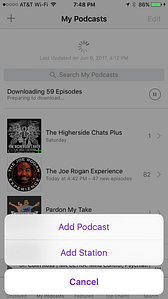 Put in the THC+ Podcast Feed URL: https://www.thehighersidechats.com/feed/thc-plus/
You will then be prompted for your username and password.