Practical Self-Improvement
The quest for a brand new lemon-scented you.
Practical Self-Improvement
Last Post Info
Health, wellness, & diet
Topics: 11

|

Posts: 88
Need encouragement, motivation, or accountability? We're here to help!
Topics: 1

|

Posts: 13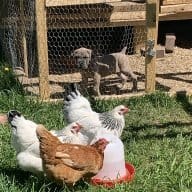 Discussions about taking the reins of life, limiting dependence on the system, & strategies for a little less suckling at the Big Teat.
Topics: 12

|

Posts: 63